Hollywood has come to Frankin Grove!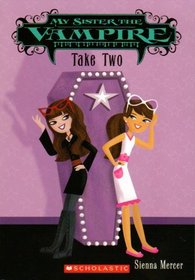 Twin sisters Ivy and Olivia are definitely starstruck. Talented teen sensation Jackson Caulfield is shooting a movie in town and everyone wants a glimpse of the star. Especially Olivia,who's had a longtime crush on him. Ivy is determined to help her sister meet the adorable actor-and actually succeeds!But even as Olivia and Jackson start to really hit it off,Ivy begins to worry that there might be more to that pretty face than they bargained for...like fangs.                                                                                                                         
Ad blocker interference detected!
Wikia is a free-to-use site that makes money from advertising. We have a modified experience for viewers using ad blockers

Wikia is not accessible if you've made further modifications. Remove the custom ad blocker rule(s) and the page will load as expected.